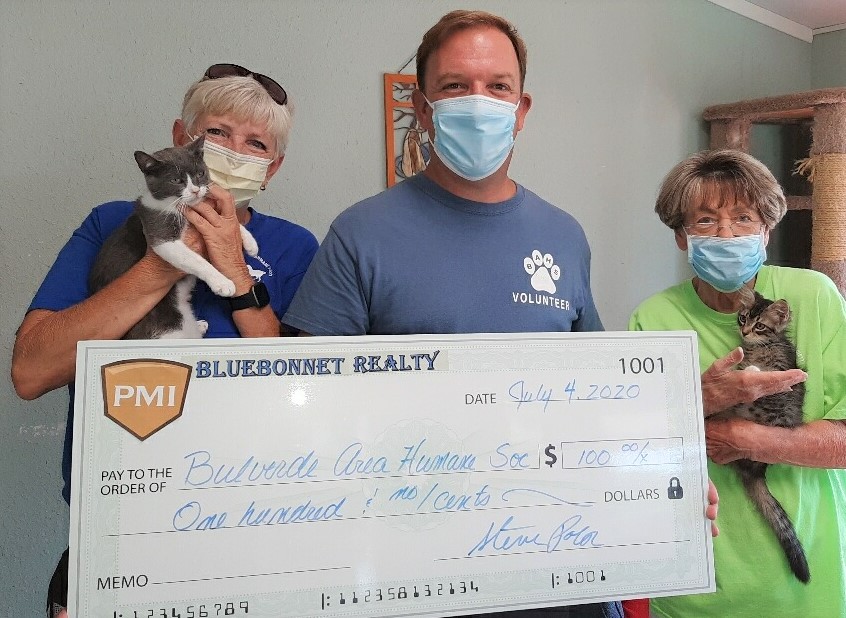 PMI BLUEBONNET REALTY takes pride in supporting worthwhile, local community organizations. For that reason, we wanted to take a moment to recognize the hard work and selfless dedication of everyone involved in the BULVERDE AREA HUMANE SOCIETY.
The volunteer staff at this shelter ensures the physical and emotional well being of surrendered and/or homeless cats and dogs until such time as a "Furr-Ever" home is found.
When you adopt from a shelter it is said you save the lives of at least two animals, the pet you adopt, and a homeless animal somewhere who can be rescued because of the space you helped free up.
Kittens: Biscuit and JoJo Canine: Happy