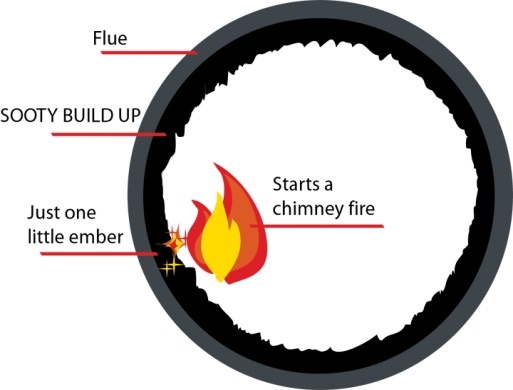 CHIMNEY FIRES – First, I'd like to make sure that credit is given where credit is due. Sometimes it takes a village and this instance, my village includes James Laut at Hill Country Air Duct and Chimney Sweeps (hillcountrysweeps.com) one of PMI Bluebonnet Realty's preferred vendors. James is a Certified Chimney Professional (CCP) and the inspiration behind October's topic, Fire Safety. And did you know shaking a chimney sweep's hand is supposed to bring you luck! But we will save that blog for last.
Across our nation, homeowners rely on their fireplaces, wood stoves and furnaces to provide warmth during the winter months. And every year a preventable number of homeowners' experience billions of dollars in property damages simply due to misunderstanding the significance of chimney cleaning.
Numbers indicate that more than 70,000 house fires yearly result in $1.3 billion in property damage and more than 2,500 injuries. Would it surprise you to know that the National Fire Protection Association (NFPA) attributes approximately 30 percent of house fires to chimney fires.
At PMI Bluebonnet Realty, we know that while painfully expensive, property can be replaced. Not so true when it comes to the lives of our family and friends. On average during 2018, U.S. fire departments responded to house fires approximately once every 87 seconds.
Civilian (Nonfirefighter) Fire Deaths and Injuries by Property Use, 2018
| | | | | |
| --- | --- | --- | --- | --- |
| Property Use | Civilian Fire Deaths | Percent Change from 2017 | Percent of all Civilian Fire Deaths | Civilian Fire Injuries |
| Residential | 2,820 | 4% | 77% | 11,600 |
| Single- and 2-family homes (1) | 2,360 | 3 | 67 | 7,800 |
| Apartments | 360 | 6 | 10 | 3,400 |
| Other residential (2) | 100 | 25 | 3 | 400 |
(1) Included manufactured homes
(2) Included motels/hotels, college dorms, boarding houses, etc.)
CREOSOTE: A wood fire makes creosote, a sticky substance that when concentrated becomes especially combustible. It only takes a modest quantity of creosote to initiate a chimney fire. As with all fossil consuming systems, a specific amount of lint from creosote and sediment attaches to the vent and brick work inside your fireplace each time you light a fire.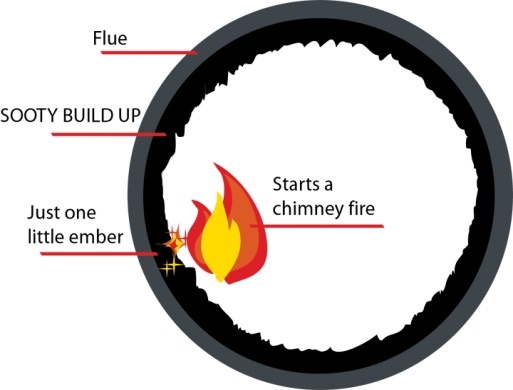 Every little fire brings about harm to your chimney. Obviously, an enormous chimney fire can mean catastrophe for your whole home. Regardless of whether you're changing from consuming wood to utilizing gas logs, make certain to plan a fireplace cleaning to evacuate the perilous creosote.
CARBON MONOXIDE: An undetectable and scentless gas, carbon monoxide can be deadly at significant levels. When your chimney becomes blocked by twigs, nests, and even the creatures themselves it hampers the chimney's wind stream. Without compelling wind current, carbon monoxide is forced back into your home rather than leaving through the chimney.
SMOKE: Similarly, as carbon monoxide can back up in a grimy fireplace and enter your home, so can smoke. While you will have the option to see and smell the smoke, it doesn't make it any less hazardous for your home or family. Breathing in smoke is neither lovely nor safe, particularly for kids. The approaching smoke and debris can likewise harm your decorations, carpets, and garments.
So, what are the benefits of having a professional clean and inspect your chimney?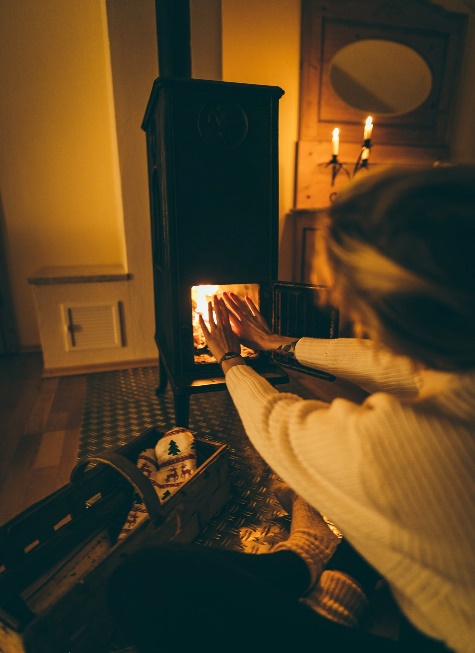 There is nothing more significant than keeping your home and family protected while appreciating your fireplace or wood stove. Your chimney is a significant ventilation framework that permits smoke, poisons, and risky exhaust to be removed from your home. A perfect chimney implies a more secure, increasingly proficient chimney and home warming apparatus.
In addition to keeping your loved ones safe, having your chimney cleaned by a professional will:
Increase heating efficiency
Saves your valuable time
Make it easier to see and identify issues with your chimney
Avoid costly repairs
Your home is likely one of your largest financial investments and family is priceless. That is why we encourage our community members to have their chimneys inspected and if necessary, cleaned by our preferred vendor, Hill Country Air Duct and Chimney Sweeps. At PMI Bluebonnet Realty, we care about the safety of our friends and neighbors.